✓ Unlimited access to all our English Literature and Language courses, including:
Digital + printable PDF study guides
Digital + printable PDF worksheets
Online video lessons
Full mark/A* grade example essays
Practice questions + mock papers
Exam + mark scheme breakdowns
Complete literary analysis of poems, plays + novels
✓ All major exam boards covered: AQA, Edexcel, WJEC (Eduqas), OCR + CAIE (Cambridge)
✓ Bonus access to online live study sessions, lectures + Q&As with expert teachers + examiners


✓ Get all the benefits of a monthly subscription
✓ Save over 50% by paying for a fixed term subscription in advance

Gain access to £540 worth of content, including over 80 hours of video tuition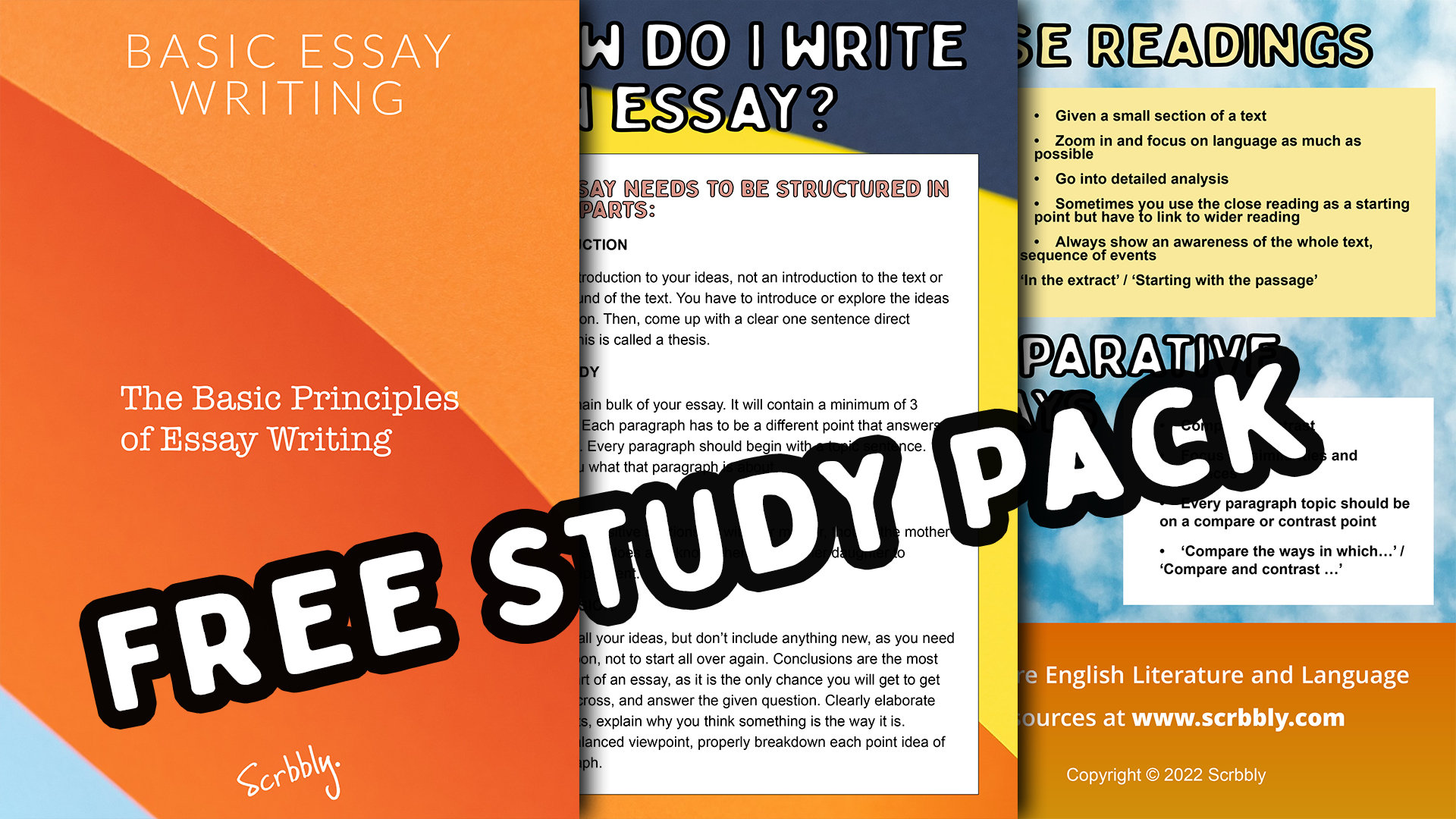 Try Scrbbly for free! Get started with our Basic Essay Writing Study Pack


We're sick of the fact that schools don't teach you how to write proper essays. It causes so much hassle and needless stress for students. So, for a limited time you can try out this course totally free!